Meet Our Doctors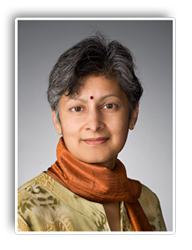 Parvathi K. Pokala, DDS
Dr. Pokala grew up in London and attended dental school at University College London. On moving to the US, she attended Columbia University School of Dental Medicine in New York and graduated with a DDS. She completed a Fellowship in Pediatric Dentistry for the Medically Compromised and Developmentally Disabled at Albert Einstein College of Dental Medicine and a residency in Pediatric Dentistry at Montefiore Medical Center in the Bronx. She went on to be a part of the team that developed and started a Pediatric Dental residency program at Rady Children's Hospital in 2003. Dr. Pokala has lived in San Diego over 25 years and maintains a private practice close to Rady Children's Hospital. Her family loves to travel and experience new cultures and foods. She is an avid gardener and loves to cook.
"Top Dentist" San Diego for Pediatric Dentistry 2006-2014
Health Hero 2012 award from the Autism Society in San Diego
Immediate Past President of the College of Diplomates of the American Board of Pediatric Dentistry
Diplomate of the American Board of Pediatric Dentistry
See Dr. Pokala's television interview about preschoolers and tooth decay.
[aired on KPBS in San Diego]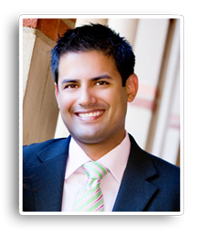 Harjot S. Chawla, DDS
A graduate of UCLA with a bachelor's degree in Neuroscience
Received Doctor of Dental Surgery (DDS) from USC
General Practice Residency with an emphasis in Hospital Dentistry at UCLA
Completed post graduate residency training in Pediatric Dentistry at Montefiore Medical Center, New York
Diplomate of the American Board of Pediatric Dentistry
Dr. Chawla was born and raised in New Delhi, India and moved to California in 1991. His personal interests include photography, painting/sketching, sports and movies. He and his wife love to travel and indulge in various cuisines.
Arielle Ganas, DDS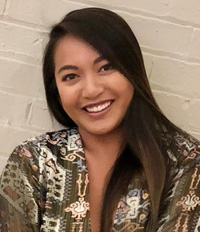 Dr. Arielle Ganas was raised in Long Island, New York. After her mom immigrated as a nurse from the Philippines, she was inspired to pursue a career in healthcare. She shadowed several medical specialties, but as soon as she stepped into a pediatric dental office she automatically felt at home. She loved working with families and truly enjoyed working with children, especially those who feared sitting in the dental chair. She noticed that patience and compassion were the keys to a genuine and trusting doctor-patient relationship.
On the quest to become a pediatric dentist, she completed her undergraduate studies at the University at Buffalo. She fell in love with Buffalo's wings so much that she decided to trot through the snow a little longer for dental school.
While graduating with honors at the University at Buffalo School of Dental Medicine, she also focused heavily on community outreach. She participated in a pediatric mission trip to the Dominican Republic where she concentrated on caries prevention and education. Additionally, she volunteered in Senegal, West Africa where she learned about safe and effective behavioral management techniques for children.
Thereafter, Dr. Arielle completed her General Practice Residency and her Pediatric Dental Residency at Mount Sinai Hospital in New York City. During her training, she excelled and served as Chief Pediatric Dental Resident. She focused on hospital dentistry which included full mouth rehabilitation under sedation or general anesthesia. Her experience trained her to treat well children and those who are medically compromised or developmentally challenged. After completing a rigorous residency program, she moved to San Diego in need of brighter weather.
When Dr. Arielle is not singing Frozen's "Do you want to build a snowman" in the office, she is embracing her new beautiful city, San Diego. She enjoys eating at all the most authentic restaurants, traveling to remote and exotic places, and spending quality time with her loved ones.